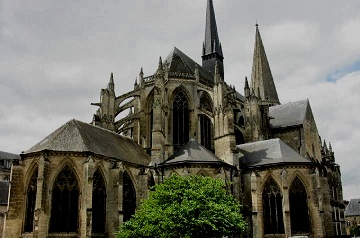 | | |
| --- | --- |
| | The Holy Trinity Abbey at Vendome, was from the 11th century directly linked to the Vatican in Rome due to the then abbot, Abbot Oderic being appointed a Cardinal. This link with Rome made sure the abbey remained independent up until the French Revolution. |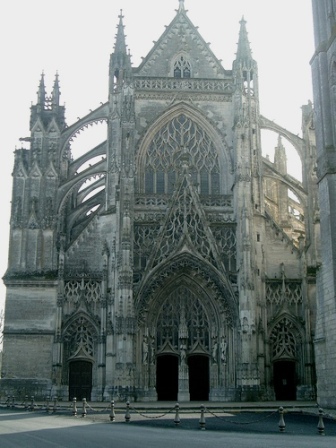 The history of the site started with the building of a Romanesque church in the 11th century -- little or nothing (only the transept walls) remain of this. It was replaced gradually over successive centuries by the new gothic construction we see today. In the 17th century Benedictine monks moved in to the abbey where they stayed until the outbreak of the French Revolution in 1789.The old monastery was taken over by the army in1803.It them became home to a cavalry unit who added an indoor riding ring and stables! When the unit was all but wiped out during the first world war military use was continued when the buildings were taken over by the gendarmerie.
Today the buildings around the old cloister are home to a museum,( Marie Antoinette's harp is housed here) and music school and the interior space ( garth ) is sometimes used for free concerts during the summer.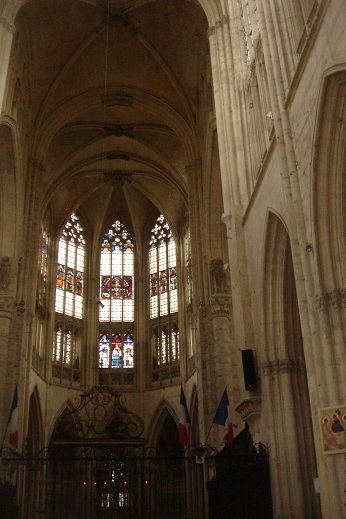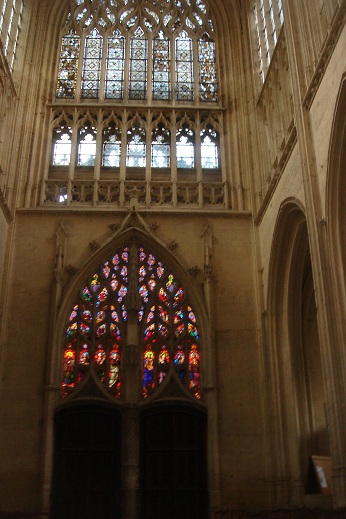 Inside is, as you would expect, pretty spectacular with stained glass windows to rival many cathedrals.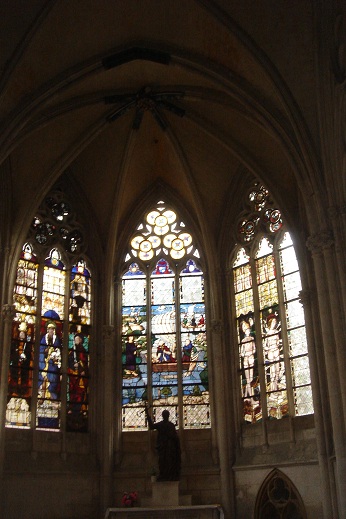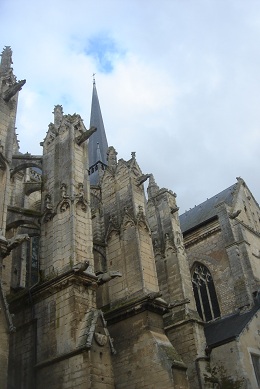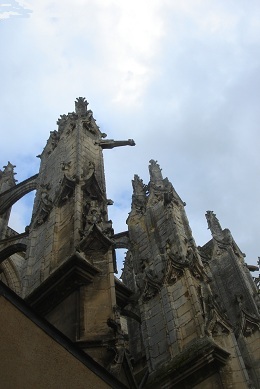 | | |
| --- | --- |
| | The exterior detail is striking and dramatic. The bell tower, which is topped by a stone steeple, is ornately designed and stands in front of the church. Although at first glance it seems isolated and out of scale it is still a terrific example of 12 th century architecture. Its isolated position can be explained as when it was first constructed it was connected to the church via a corridor. |
The Abbey is said to contain a tear shed by Jesus at the tomb of Lazarus.