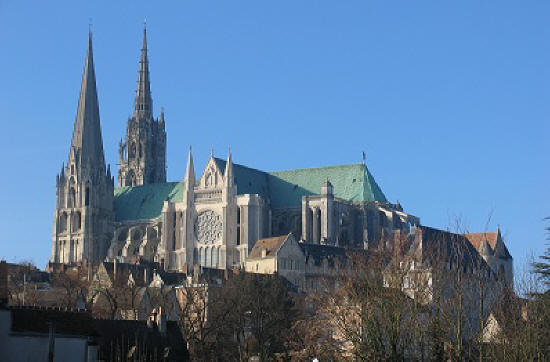 Probably best known for its spectacular Gothic cathedral - Cathedral Notre-Dame, (as in Paris), Chartres is popular with tourists as a day trip from the capital (1hr) and as a stopping off point on the way down to the Loire Valley (Val de Loire). As you head towards the town, the cathedral looms on the horizon for many miles as if it standing solitude in its surroundings...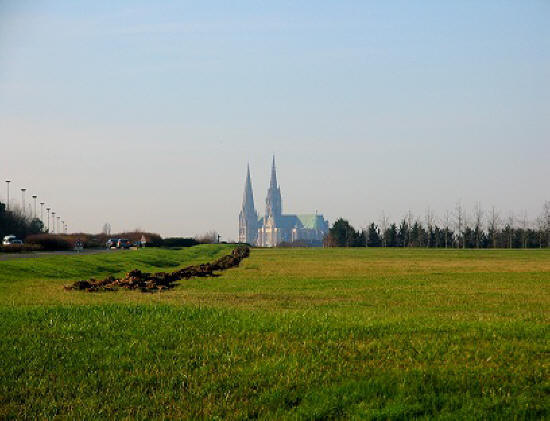 ...but the reality is that it is in the centre of the city hemmed in by the buildings that have grown up around it. The city offers a good mix of ancient and more modern architecture with the river Eure adding yet another dimension. There are good shops plus you are spoilt for choice for places to eat.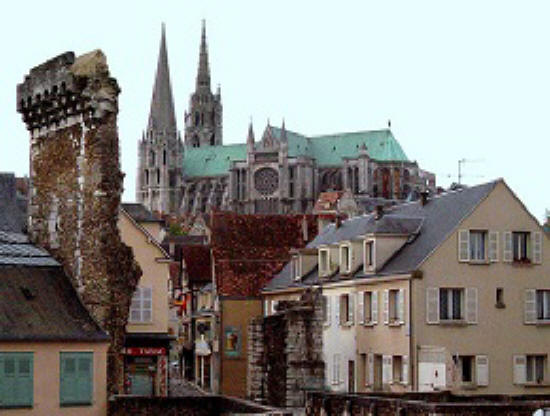 The city is the capital of the department of Eure-et- Loir and relies heavily on the attraction of its world renowned cathedral for its tourist industry, although the community are working hard to offer a variety of other attractions from music festivals to the clever night-time illumination of its streets and buildings. From April to September, twenty or so of the city's most beautiful buildings and sites are draped in light and music.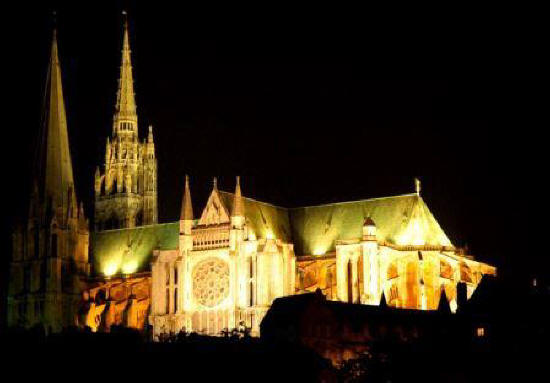 The highlight is the colourful illumination of the cathedral. On the last evening the celebrations comes to a close with the 'Festival of Light' featuring illuminations of new sites, concerts and street shows.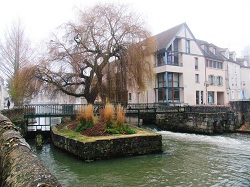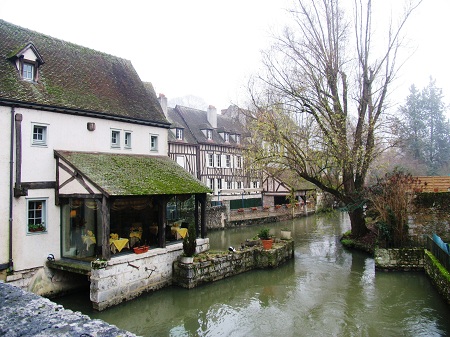 It is a pleasure to walk the streets of Chartres, whether it is by the river Eure, through its commercial centre or around its beautiful Cathedral.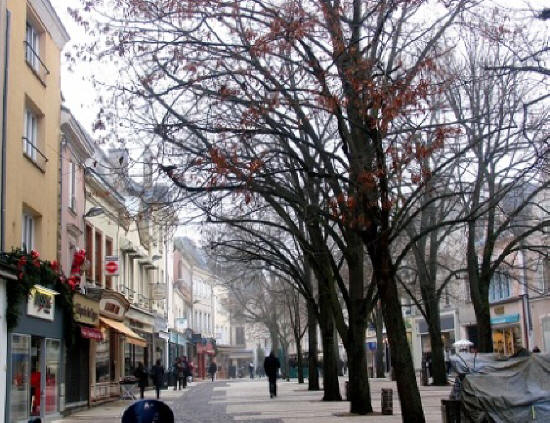 We have only ever visited the city in winter and imagine that it can only be enhanced by the effect of the summer sun.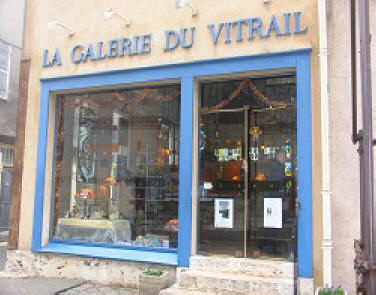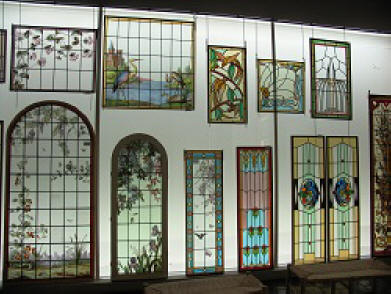 With 'Notre Dame' said to have the most complete set of original medieval stained glass windows of any cathedral in the world this craft is much celebrated here in Chartres. The city is home to the 'International Stained-Glass Centre' at 5 rue du Cardinal Pie (great name) Website here, plus there is an interesting small gallery near the cathedral.
A good walk is to go down to the old gate entrance to the town then head north for half a kilometre before turning left to the steps leading to the cathedral.The city offers other attractions including the largest aquatic centre in France plus beautiful parks - you can visit this personal website www.discover-chartres.com for great information on these and much much more, on Chartres.
Chartres official tourism website
Directions and time to Chartres
"Author: Jim Craig"