Château d'Oiron was only discovered by us because we happened to see the sign directing us there while travelling back to the Loire Valley area from a visit to Parthenay in the department of Deux-Sevres. It is located 10 km south of Thouars in the same department but is easily accessible while visiting the chateaux of Saumur or Montreuil-Bellay.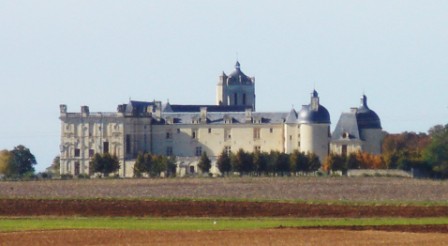 As you approach the village of the same name this majestic building appears on the horizon in an open site unlike most other chateaux in that it is in no way a 'fortified' position. It was obviously built only for pleasure.
Building was begun in the sixteenth century by the Gouffier family who had been given the land by the king for their support during the Hundred Years War. It has been added to over the centuries to give us the chateau you see today.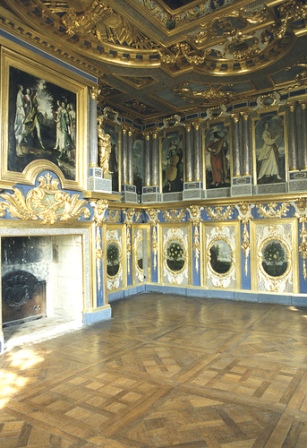 The bare chateau itself, devoid of any fixtures or furnishings, is worth a viewing alone but today it plays host to a permanent contemporary art collection that is displayed in such a way that the building itself becomes part of the exhibition. You will be impressed by the individual artist's work which is displayed in different rooms and halls of the chateau to best effect.
Our favourite work has to be that of Daniel Spoerri - his modern sculptures adorn the walls of the great hall capturing both a contemporary and ancient spirit that makes you 'look twice' at the exhibit before realizing what you are actually gazing at.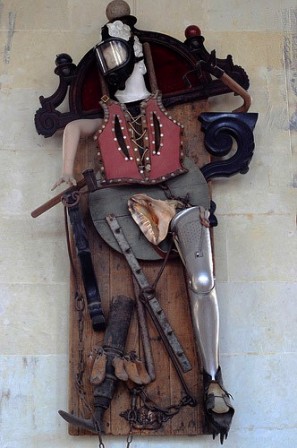 Mannequin parts, pieces of furniture, weapons, scuba gear and actually some armour make up an interesting collection of wall hangings.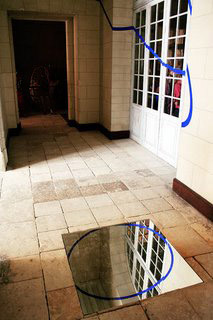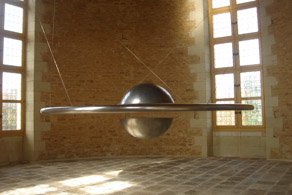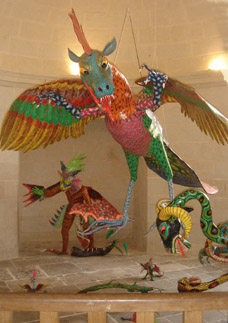 The variety of displays make it a very interesting visit with something for everyone - adults and children alike.
Open daily, 1 June to 30 September, 10.30 am to 6.30 pm ; 1 October to 31 May, 10.30 am to 5.30 pm
Closed 1 January, 1 May, 1 and 11 November and 25 December.
External links:
Directions and time to Oiron