Orleans, the capital of the department of the Loiret and the Centre region of France (no not Tours) is a city that has struggled to return to former glories after being devastated during World War II.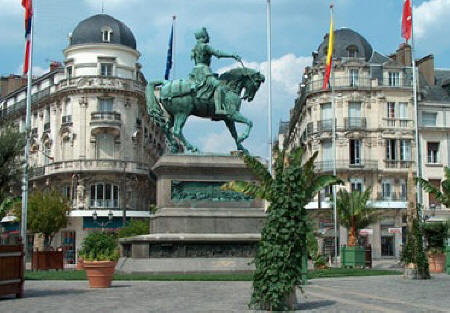 History has not been kind to Orleans what with the Romans, Attila the Hun and the English all doing their best to wipe it out even before then. A few historic buildings have survived and they, along with the obvious Joan of Arc connection keep it on the Loire Valley tourist map.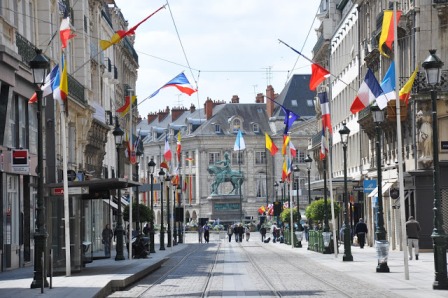 The season of festivals throughout the summer that the city hosts can however make it a lively place.

If you visit the tourist office they'll provide you with an itinerary to enable you to visit the main sites of interest in the city and appreciate the Romanesque churches, the many examples of renaissance architecture, the half timbered houses and the various museums throughout the city.

The three main places of interest have to be the impressive cathedral 'Ste-Croix', Hotel Groslot (former Hotel de Ville) and the re-creation of Joan of Arc's house on Place General-de-Gaulle. The kids might enjoy this more than adults so be sure to give a little insight into her history as an introduction.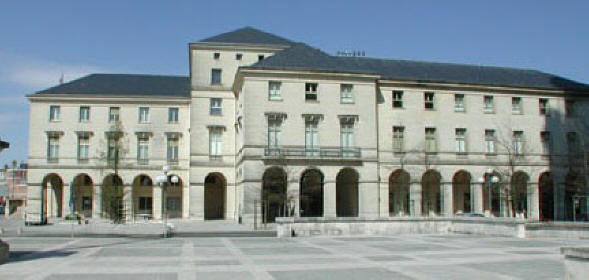 For 'culture vultures' there is also the large Musee des Beaux-Arts to keep you happy.

Don't miss taking the kids, especially the younger ones, to Parc Floral de la Source a 32 hectare site which has everything from a butterfly kingdom ,kid's play area, puppet shows and glorious garden displays. It can be found south of the river in the direction of St-Cyr-en-Val. There is an entrance fee for adults - kids under 6 free.

From the end of April to the first week in May, the anniversary of the liberation of Orleans by Joan of Arc is celebrated by a series of events including :medieval festival and market, concerts, exhibitions, sound and light displays plus various processions commencing with 'Joan' entering the city through the 'Port de Bourgogne'.

The high points of these festivities are during the first couple of days with the ceremony of the "standard" handed from the mayor to the bishop, the commemorative parades, concerts in the town and a firework display on the facade of the cathedral.
Lowest rate guaranteed.

No booking fees.
Image 2 courtesy of thegirlwhowenttoparis.blogspot.fr