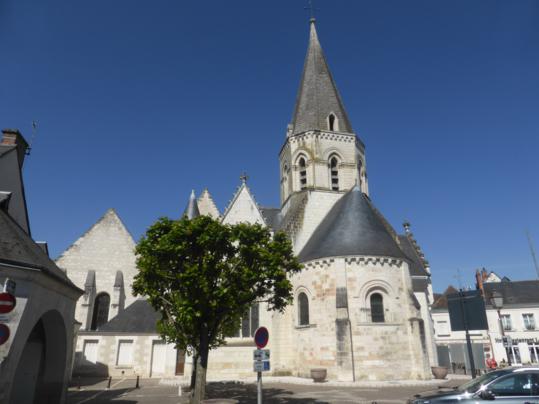 Eglise Saint-Christophe in the town of Bléré on the river Cher in Touraine (Indre-et-Loire) is a very interesting church. As soon as you walk through its doors you are immediately met by a sight that is slightly confusing as there appears to be none of the usual standard form of a church with no obvious main nave - instead there appears to be a choice.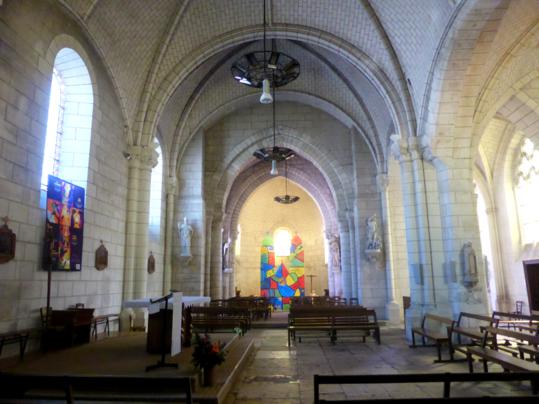 This is because what you see is in fact the combination of more than one church. Its history is not easily traced and depending on what you read it either consists of two or three separate buildings or chapels.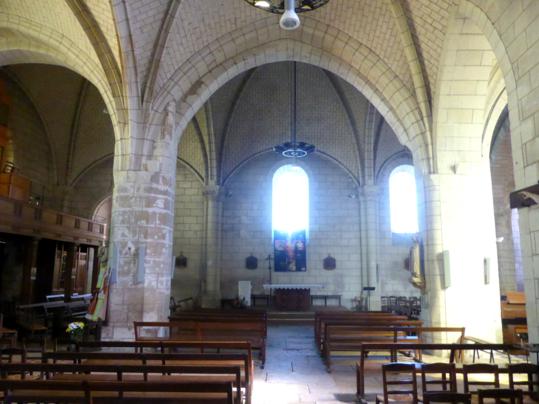 The first church on the site was built in the fifth century by St. Brice who had an interesting upbringing under the wing of Saint Martin while he was Bishop of Tours - you can read about him here. He eventually succeeded Saint Martin as bishop in 397. This church was destroyed by the Normans.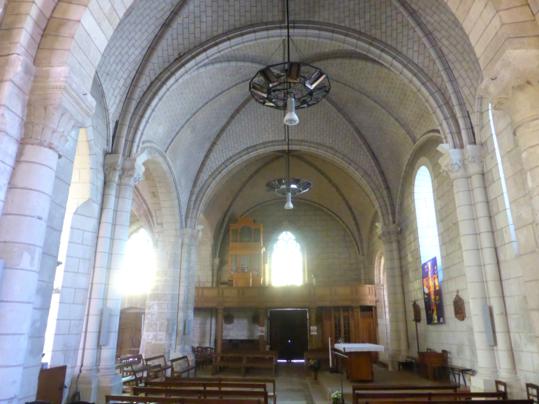 The chapels we see today were built between the 15th and 19th century - why there was more than one chapel/church beside each other is unclear but they were joined by a nave in the 15th century.
This was also when the vaulted semi-circular apse and side chapels were added.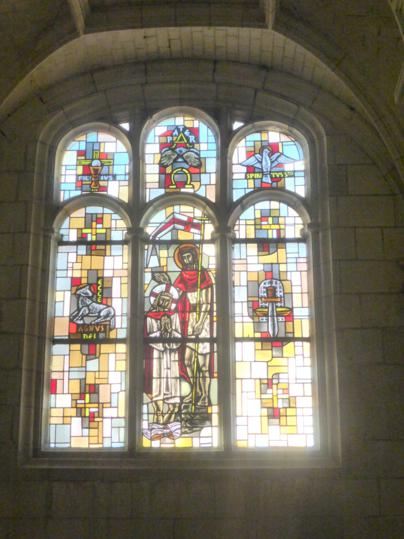 There are some interesting modern stained glass windows.

Where's Joan?...although the church has many fine statues there isn't one of our heroine.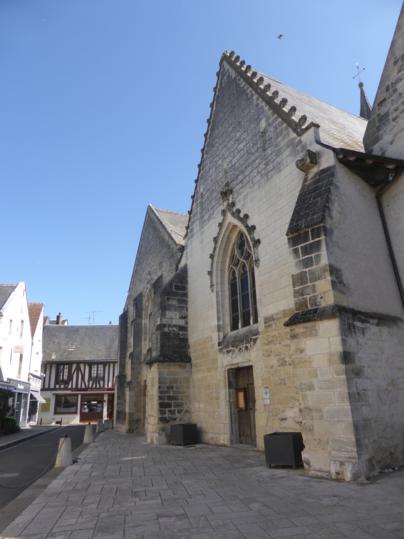 Walking around the outside of the church lets you see the 'confusion' of buildings that make it up as a whole.
The church steeple dates from the 12th/13th century.