The Loire Valley - UNESCO World Heritage Site.
The area along the river Loire between Sully-sur-Loire in Loiret and Chalonnes-sur-Loire in Maine-et -Loire (Anjou), a distance of 280km, has now become synonymous with the 'Loire Valley' or 'Val de Loire'.
In November 2000 UNESCO formally included this stretch of the Loire River and the national parks of Chateau de Chambord and Anjou-Touraine on its list of world heritage sites.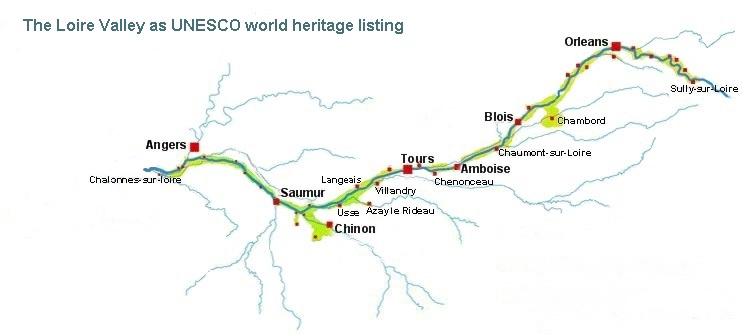 Unesco - Val de Loire

'Loire valley, a world heritage site'
Video starts in French but changes to English after a few minutes
Unesco - Val de Loire