Vouvray - 'Cave de Producteurs'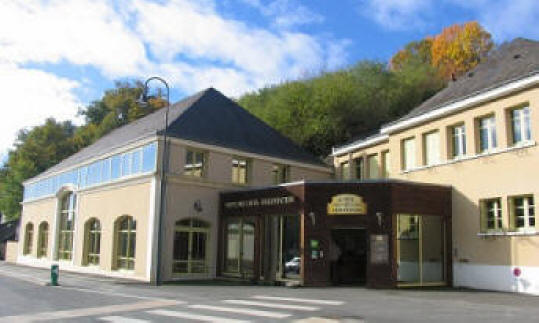 The 'Cave de Producteurs' at Vouvray is an excellent place to get an introduction to the sparkling wines of this area of the Loire Valley. It is a co-operative of 40 local producers whose wines are sold under the collective umbrella of this 'cave'.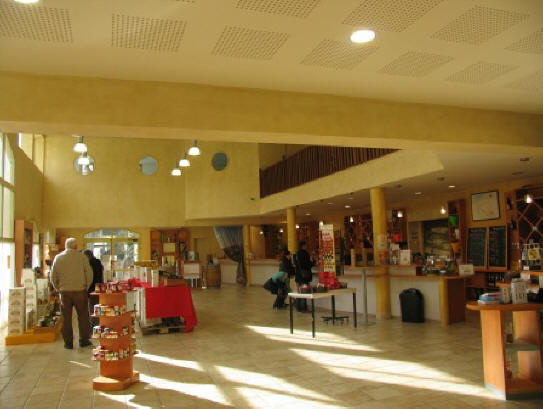 The 'cave' is made up of a showroom and tasting bar which displays the wines plus some local gourmet products, wine accessories and souvenirs. Plus a 'free to visit', small museum displaying ancient barrel making tools and information boards explaining the wine making process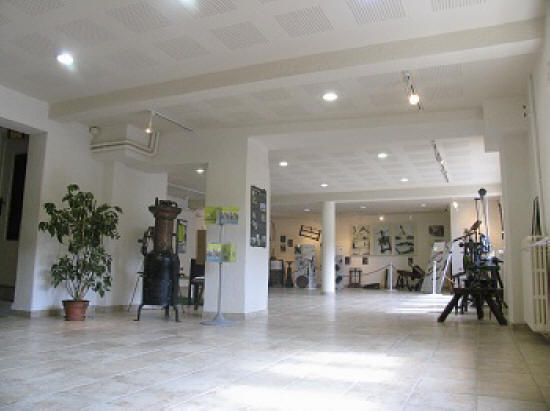 There are guided tours (great value at €2.50 kids under 17 €1.40) in French and English that take you into part of the 200km labyrinth of caves behind the buildings, Your guide will reveal the secrets of making fine sparkling Vouvray, with the informative tour taking 20/30 mins in 13 deg, temperatures, so take a jacket.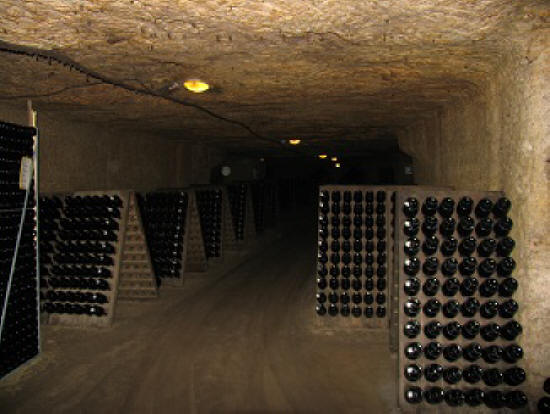 After the tour you are taken across the road to see a little piece of the production line plus you are shown a video depicting the seasons of the winemaker from winter pruning to harvest.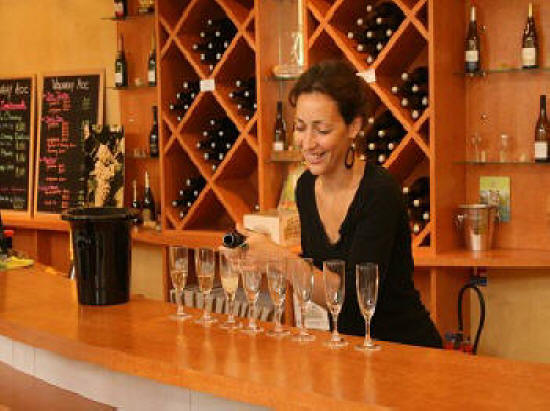 Then its a return to the showroom for some tasting and buying... if you wish.
Open all year round, 7 days a week
From 9:00 to 12:30 and 14:00 to 19:00
From 15/05 to 15/09 without interruption from 9:00 to 19:00
24/12 and 31/12: closing at 17:30
Caves closed on December 25 and January 1
Last visit: 18h

Departures at fixed times from 15/05 to 15/09:

- In French: 11.00, 14.00, 15.00, 16.00, 17.00, 18.00.

- In English: 11.30 am, 2.30 pm, 4.30 pm

Departures at fixed times of 16/09 to 14/05:
11.00, 14.30, 15.30, 16.30, 17.30.

We have done this tour and would highly recommend it!
Directions
Coming from Amboise on the D 952 :
At the traffic lights in Vouvray, continue towards Tours. Turn right at the third street, Rue des Patys/Rue Montauron Continue for 800m and follow the signs to the wine route, to 38 rue de la Vallée Coquette.
Coming from Tours on the D 952:
Cross Rochecorbon, then turn left on to Rue des Patys/Rue Montauronat, (you will see sign to Cave Moncontour) Continue for 800m and follow the signs to the wine route, to 38 rue de la Vallée Coquette.
Vouvray wine fair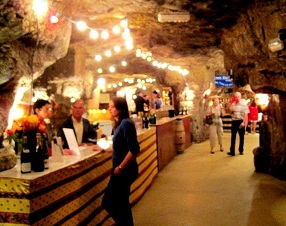 Vouvray Wine Fair (Foire aux vins)


Discover the wines of Vouvray presented by a variety of local winemakers in the heart of the troglodyte caves 'de la Bonne Dame' a great experience – try not to be the nominated driver!.
Visitors can also enjoy gourmet specialties to accompany the wines.
Free entry. Tasting glass is € 3.00 on site. 10 am -7 pm
Location: Vouvray - Caves de la Bonne Dame : France
Official website
https://www.vins-vouvray.com/evenements-vouvray.php