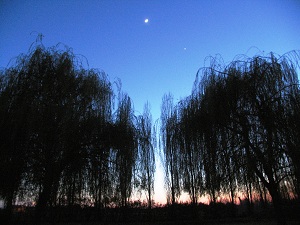 March can be chilly but bright with sunshine with an average high of 11°C.It can also be wet, grey & cold at times but rarely bad enough to keep you indoors. You should get to experience a drink at a pavement bar in the spring sunshine and the weather can be good for walking and sightseeing with the advantage of no crowds. Sunrise around 7.30am, sunset around 6.30pm.
---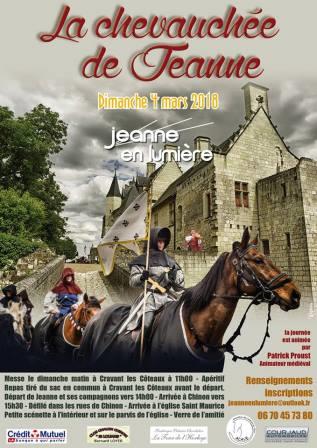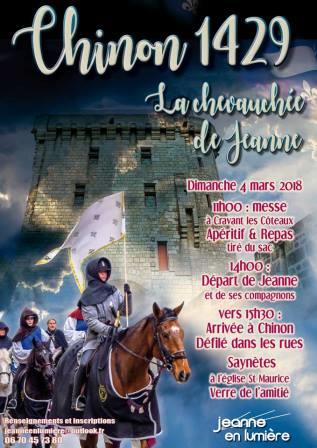 Re-enactment (4th March) of the arrival of Joan of Arc on March 6, 1429 in the town to meet Charles VII.
---
---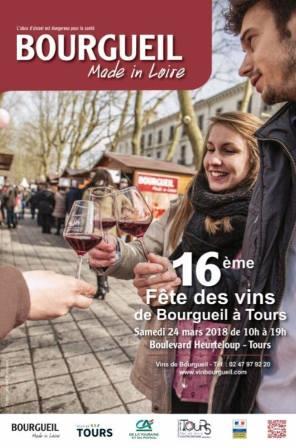 On Saturday the 24th of March fifty winemakers from Bourgueil will be decanting themselves to Tours for the day and setting out their stalls along Boulevard Heurteloup.
After buying your tasting glass (€ 2) you are invited to taste their 2017 vintage from 10.00am until 7.00pm More information vinbourgueil.com
---
Festival of Plants at Chateau de Cheverny
24th and 25th March 2018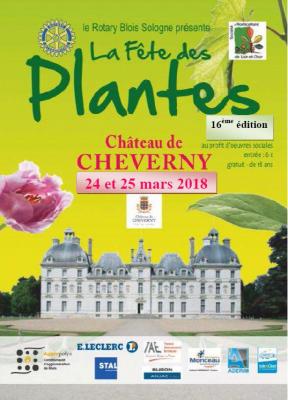 The popular Fete des Plantes (Festival of Plants), organised by the Rotary Club of Blois Sologne, takes place over the weekend of 24th/ 25th March within the grounds of Chateau de Cheverny. Novice and experienced gardeners are welcome and you will find plenty of advice about growing plants as well as a variety of stalls offering many varieties of plants, fruits, vegetables and shrub, As well as the plants on offer, there are other stalls selling and displaying gardening equipment including tools, clothing, crafts and furniture.
The festival is on both days from 10.00am until 6.30pm with an admission charge of €6, and free for the disabled and under-18s.
---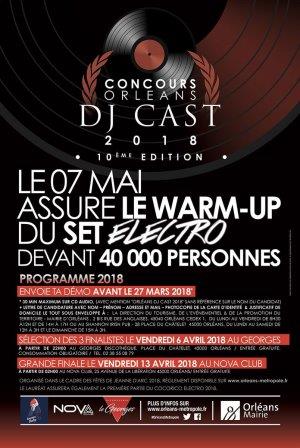 ---
---
---
Week-end de Pâques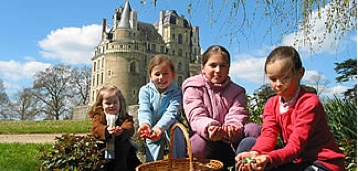 https://www.chateau-brissac.fr/Brissac2013/GB_oeufs.html
Over the Easter weekend most of the Loire Valley Chateaux put on egg hunts for the children...check out where and when here...
---
---
---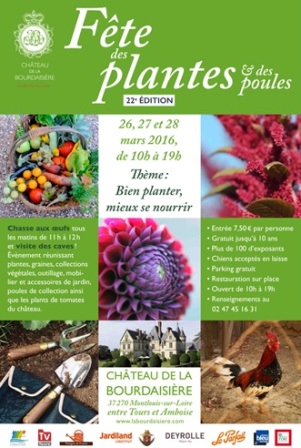 This year, the Festival of Plants and Hens is on the 26th, 27th and 28th March, 2016 from 10.00am to 7.00pm at the Chateau de Bourdaisičre. This event can attract up to 10000 visitors with over 120 exhibitors offering seeds, plants, plant collections, tools, furniture and garden accessories.
---
Loire Valley - what's on by month
"Author: Jim Craig"