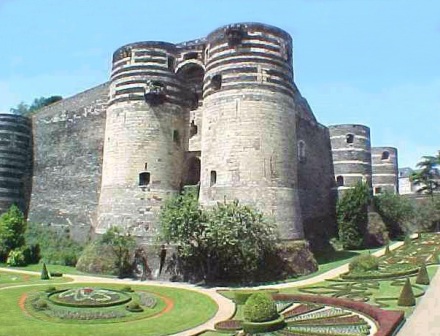 The Château d'Angers, construction of which began in 1230 under Louis IX is different from most of the other chateaux of the Loire as its construction only uses tufa as a decorative feature, as in the bands around its seventeen towers. The main material used is the grey Anjou schist which gives the chateau its formidable, impenetrable appearance. Although the English never actually besieged the structure, it functioned as a place of retreat during the Hundred Years' War (1337-1453).
It has however been recently damaged by a fire in January 2009 which has meant the closure of the Royal Apartments.
Two entrances, complete with draw-bridges, allowed for access. It's towers were at one time much higher and turreted before being lowered to the height they now stand. It remained the seat of power for the Angevin kings throughout medieval times.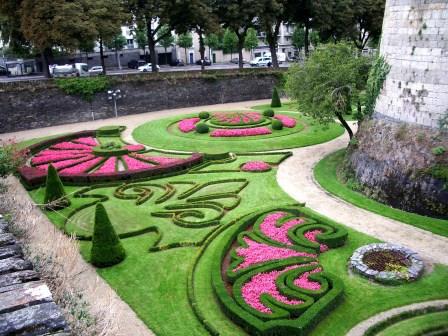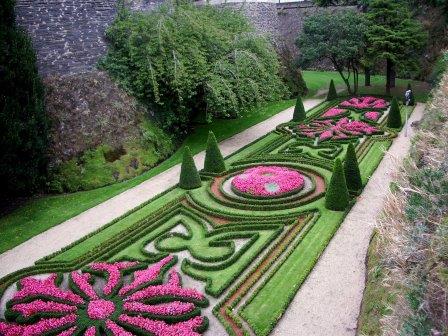 The dry moats of the chateau are now home to beautifully tended gardens.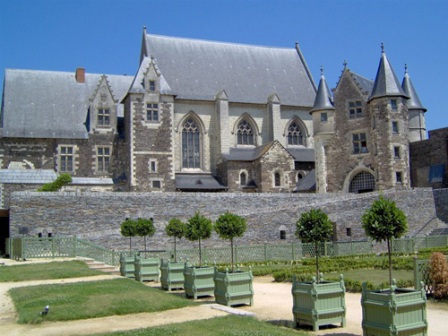 Inside the ramparts hide a lovely Renaissance style garden and chapel within the walls of the chateau, appearing unexpectedly as if on an internal plateau.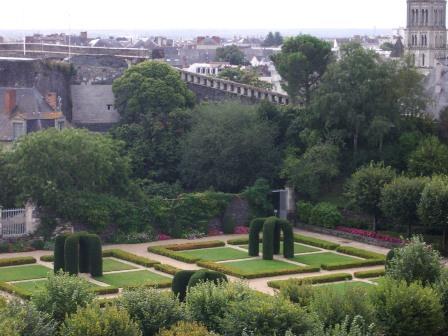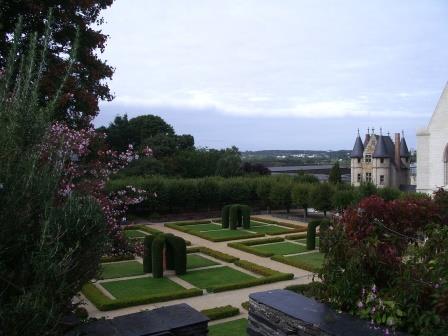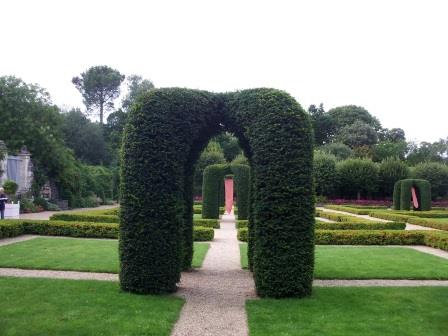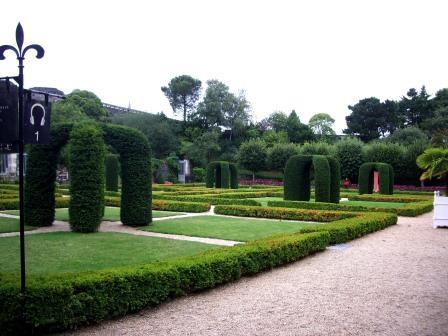 You can walk the ramparts of the fortress - where it can be quite breezy - overlooking the city and surroundings from its soaring towers and get a feeling of the security it once provided. Kids will love this part - and its free for them!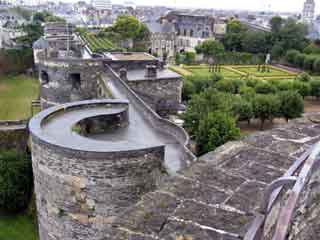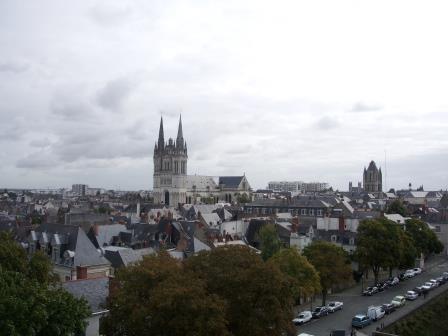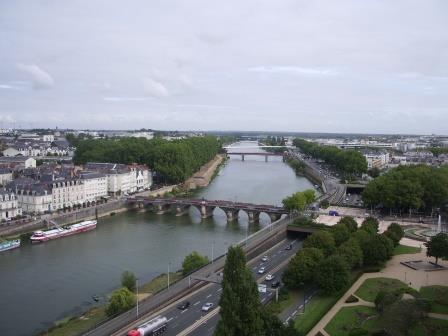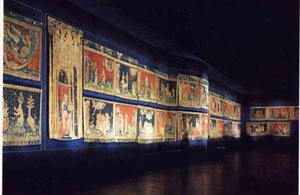 The chateau houses a tapestry museum that includes the famous 140 metre long Apocalypse series tapestries of Nicholas Bataille.
It is very impressive - and very long - judge for yourself!
Practical information
Open every day
2 May 2 to 4 September: 9.30 am to 6.30 pm
5 September to 30 April: 10 am to 5.30 pm
Last entrance time 45 minutes before closing time
Closed
January 1 May 1 November 1 November 11 and December 25
Prices
Adults: € 9.00
Concessions:€ 7.00
Free for children under 18

Free for people under 26 years old who are citizens of one of the 27 countries of the EU or are non-permanent European residents of France
Official website: http://angers.monuments-nationaux.fr/en/
Chateau d'Angers is located in the city of Angers on the banks of the river Maine
.
Getting there by train-- Three trains per day make the 1 1/2-hour trip from Paris's Garede Montparnasse. From Tours, seven trains per day make the 1-hour trip.Angers train station, at place de la Gare, is a convenient walk from the château.
From Saumur, there are three bus connections a day from Monday to Saturday (1 1/2 hr.). Buses arrive at place de la République.
Driving from Tours, take A85 exit onto A11/E501 toward Nantes/Angers or take N152 southwest to Saumur, turning west on D952.

Driving from Paris, take A11 via Les Mans.
Visitor Information -- The Office de Tourisme, 7 place du Président-Kennedy