Visiting Paris - check out: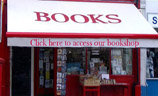 Loire Valley property for sale, house and two cottages
A guide to the Loire Valley in France, its Chateaux, Towns & Villages.
We hope, through the pages of this guide to the Loire Valley (Centre - Val de Loire), to convey the diverse attractions of this beautiful part of France by providing practical, helpful information for tourists. Tourism is central to this region's economy.

There are so many places to visit and things to do in la Loire and the region of Centre that once you have sampled the experience you'll want to return time and time again. It's the perfect place for your holiday in France. We include a list of the major chateau of the Loire Valley, including the gems that are Chenonceau, Chambord, Azay-le-Rideau, Blois and Villandry, plus the cities towns and villages of greatest interest. The region contains 8 of the 'Les-plus-beaux-villages-de-france'.

The term 'Loire Valley' if used correctly could refer to an area of over 1000km, as this is the length of the river from its source in the springs on the side of Mont Gerbier de Jonc in the southern Cevennes hills within the department of the Ardeche to its destination on the Atlantic coast at Nantes.

It has however become synonymous with the area along the river Loire between Sully-sur-Loire in Loiret and Chalonnes-sur-Loire in Maine-et -Loire (Anjou) a distance of 280km. This became formalised with its inclusion on the list of world heritage sites in November 2000. It also takes in the Loire-Anjou-Touraine Regional Natural Park and the park at Chateau de Chambord.
La Loire, (see map and geography), or more specifically Val de Loire (see map & video) the UNESCO world heritage site, is an area of diverse attractions and landscapes that today make it one of the most popular places for tourists in the whole of France. Probably best known for its architectural heritage, most famously 'le chateau' such as Chenonceau and Chambord, it is also blessed with other fine examples in its historic towns such as Amboise, Blois, Chinon, Orléans, Saumur, and Tours.

The Loire Valley (Val de Loire) is also known as the Garden of France and the Cradle of the French Language.
It has benefited throughout history from its popularity with the French Royal Families who have left a wonderful legacy in the form of its many chateaux, gardens and parks. It was their influence and the areas natural beauty that made UNESCO designate a large stretch of the river Loire and its monuments a world heritage site.

Enjoy browsing our website, which contains a comprehensive chateaux guide plus guide to the Centre-Val de Loire region as well as other tourist information. If you are touring in the Loire Valley let us help with your planning.

There is also a list of houses, gites and chateau to rent within the le Val Loire -- we hope it leads you to your very own unique ---

People choose France as a holiday destination for many reasons - all of which are well represented in this lovely part of the country.
Searching for a hotel in the Loire Valley?
We have linked up with Europe's premier hotel site booking.com to ensure you get the best possible deal for your hotel within this lovely part of France. They offer very competitive prices over a wide range of hotels to suit all pockets. Their online booking system is backed-up with their 'best price guarantee'
for your hotel in the Loire Valley, France
Loire information summary here

Find the stress free holiday France has to offer here in the Loire Valley.
Staying in Paris during your trip to France?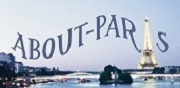 Then check out:
SIRET No 523 158 384 00017
Copyright © 2005-2013 Experience Loire
http://www.experienceloire.com/
Check out

For your hotel in the Loire Valley, France
Lowest rates guaranteed.
No booking fees.
Today's weather & time in Tours, Loire Valley, France
Search for holidays in this part of France
Choose a village house to rent in the Loire Valley direct from the owners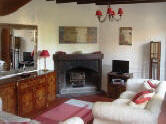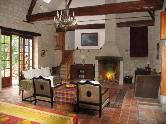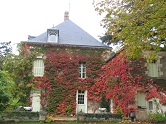 Sleeps 6-8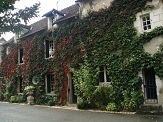 Sleeps 6