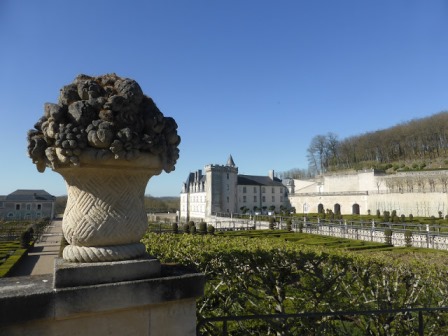 The chateau Villandry dates from circa 1536 when it was built by one of Francois 1's finance ministers, Jean le Breton. Le Briton was also responsible for overseeing the construction of the royal 'flight of fancy' that is chateau Chambord. The tower which looks a little out of place is all that remains of the old fortress he demolished to make way for the chateau. As with most chateaux the French Revolution saw Villandry being confiscated before eventually being acquired for Joseph Bonaparte (brother of the Emperor) in the early 1800's.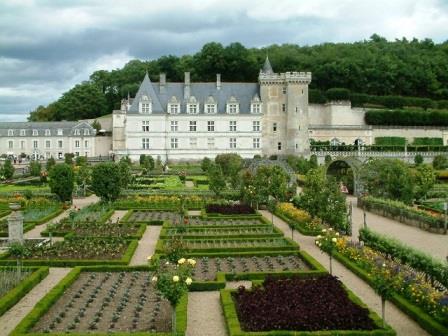 The chateau and gardens you see today, which combine flowers and vegetables, are courtesy of a Spaniard, Dr.Joachim Carvallo who purchased them in 1906. He poured a great deal of time and money into the project the results of which are breathtaking, especially when viewed from the top of the tower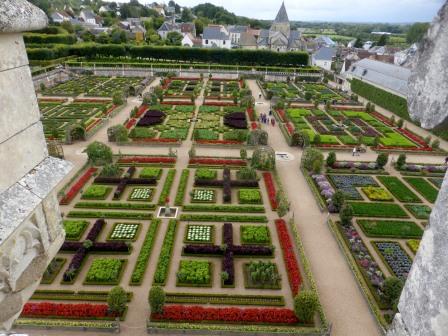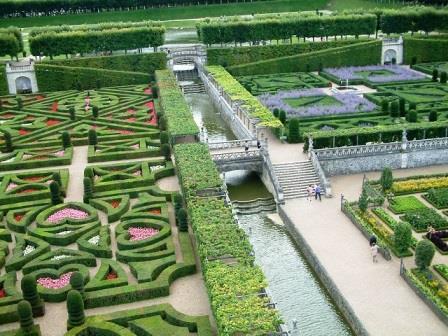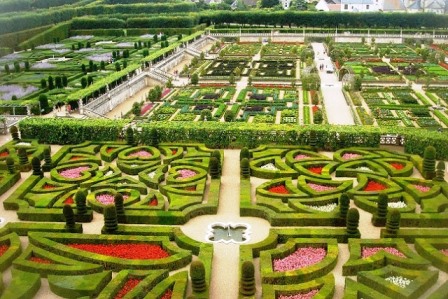 The combined ticket for visiting the chateau and gardens is 10.50€ for adults (free to children under 8) is, in our opinion, the best value for money visit in the Loire Valley as the inside is also well worth a look as it is beautifully decorated and very well presented.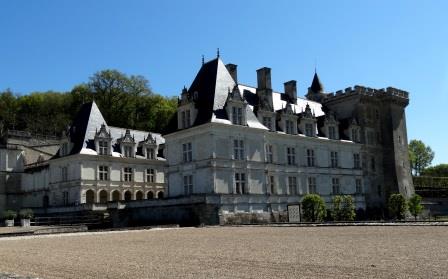 Take a useful map from the ticket desk to help you with your visit.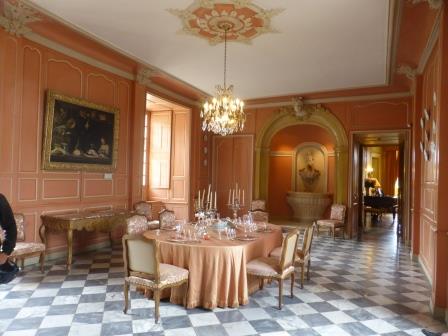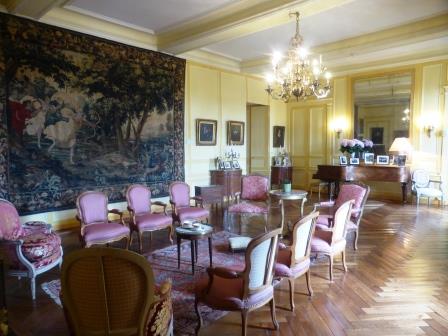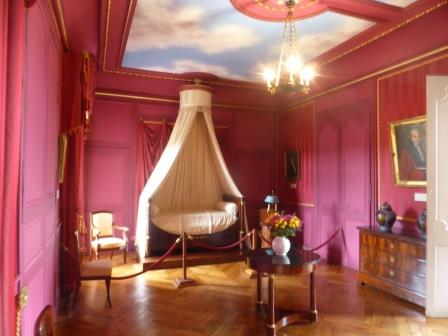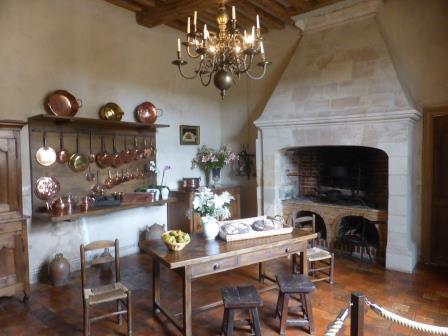 As well as well appointed rooms your interest is retained by other distractions like the ceiling of the Oriental drawing room or the artwork on display in the gallery.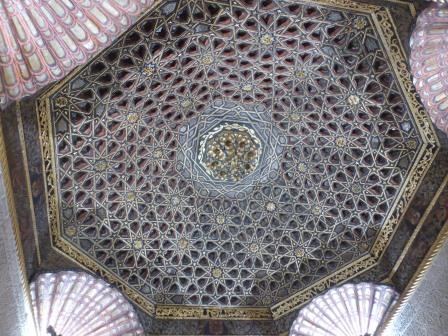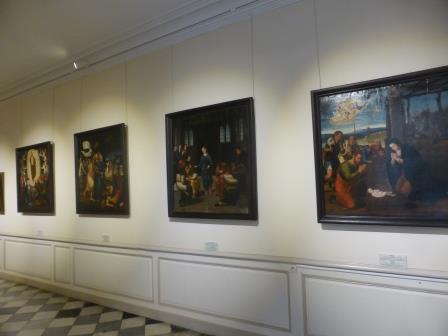 For us it is the climb to the top of the tower (not to be missed) that is the defining moment of the visit.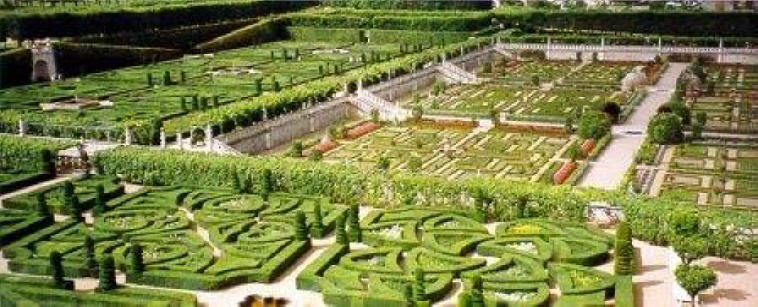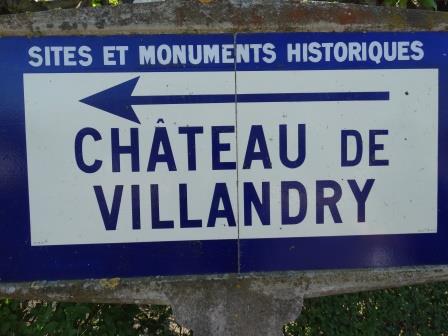 There is ample free parking in front of the chateau plus a restaurant which is both friendly and efficient. There is also a choice of restaurants in the town itself - though not a lot else!
Villandry is open all the year round (opens 9.00am) and the gardens stay open until during July and August.
Tips: Visit early morning or evening to avoid the tourists !
Even if the day starts of cloudy take some means of providing shade for the kids as if the weather changes there is little in the way of natural protection within these vast gardens.
Note that it can be quite a walk from the car park to the chateau at the height of the tourist season.
Rates 2018

Castle and gardens

Gardens only

Adults

€ 11.00

€ 7.00

Children 8-18 (under 8 free)

€ 6.50

€ 4.50

Groups (15 pers. More)

€ 8.00

€ 5.00

Audio guide

+€ 4.00