Choosing a campsite or caravan park within the Loire Valley exposes you and your family to a superb range of cultural experiences from sumptuous chateaux, glorious gardens, historic towns and villages, wines, cheese and gastronomic delights all served up in an area known as 'the garden of France' -- justifiably so! All this plus lots of attractions for the whole family makes for an ideal French holiday.
There is a great variety of sites in the Loire Valley from large, well equipped, campsites offering everything from spa centres, saunas solariums and swimming pools to small family run sites with a more personal touch. There are also sites run by local towns and villages which are nearly always well run, inexpensive and located in picturesque locations.
Campsites in Centre-Val de Loire: Book direct with campsite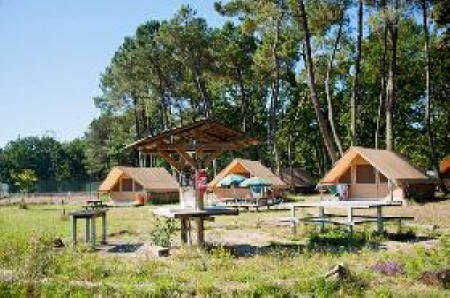 Camping Huttopia Rillé is located in the heart of France near the historic town of Tours and the Châteaux de la Loire, Rillé camping offers you a holiday in a peaceful lakeside setting. From here you can explore the beautiful region of Touraine, which is an area of diverse attractions, landscapes and activities.
You can hire a ridge tent, a wooden gipsy caravan or appreciate the comfort of a chalet with its wood-burning stove. As for activities, discover the region on a hike, on horseback or by bicycle plus take advantage of the delights of swimming in a heated pool, in the lake as well as all the facilities of the water sports centres...
Nearest large town Tours - Indre et Loire (37)
Click here to visit owners website
---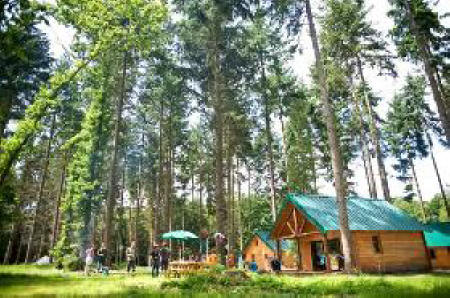 Camping Huttopia Senonches, discover our campsite (or rather our camp!) located in the heart of France, in the region of Perche natural park which spreads out between Chartres and Normandie. Just 150 km from Paris, you can enjoy a stay in beautiful countryside with your family, in the forest, taking advantage of the natural swimming pool and the activities which are based around the lake and its surrounding area (horse-riding, hiking, mountain biking, fishing...). Discover this region which has lots of Manor Houses and hedged farmland.We offer hire of eco-designed wooden lodging: chalet (wooden chalet comparable to a gîte), and Ridge tent (ready erected). You can choose to camp in a tent on a very spacious pitch in the heart of the forest, more than 300m² ! Caravans and motorhomes are also welcome on our classic, very comfortable sites;
Nearest large town Chartres- Eure et Loir (28)
Click here to visit owner's website.
---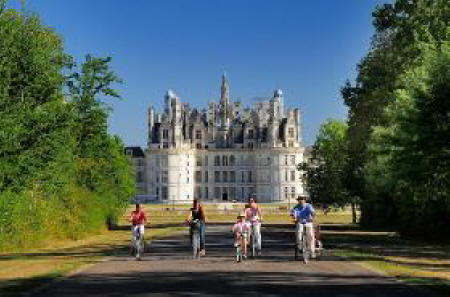 Camping Indigo Les Châteaux Enjoy a peaceful holiday on a beautiful natural site in Bracieux, between the chateaux of Chambord (8km)and Cheverny (9 km).
Stay amidst the castles for a weekend break or a nature holiday with family or friends.
Sit back and relax after a busy day out exploring... come back to a calm setting, in a natural environment, and make the most of the new heated covered pool and the central lodge.Camp on a beautiful pitch in the heart of a magnificent natural park bordered by two rivers and enjoy high quality services and facilities.
Discover accommodation with all the comforts for 4 to 6 people: Wood & Canvas tents, mobile homes, wood trailers, or chalets... the choice is yours!
A perfect place to relax, visit the Loire castles and make the most of the surrounding nature with all the activities it has to offer!
Nearest large town Blois- Loir-et-Cher (41)
Click here to visit owner's website.
---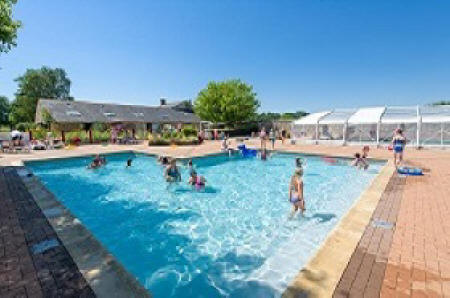 sits on a hill above the town of Saumur (Maine-et-Loire), Chantepie is a family friendly campsite on a 12-hectare site in a unique, preserved environment. Surrounded by vineyards, Chantepie campsite boasts stunning views over the Loire Valley, a UNESCO world heritage site. Located near the wine cellars of Saumur, including the prestigious wineries of Bouvet Ladubay and Ackerman Chantepie campsite is perfectly placed to take advantage of the wine tasting on offer. Camp with your tent, motor home, or caravan on a spacious, flat pitch, or stay in our rental accommodation and enjoy the stunning views and magical light of the Loire.