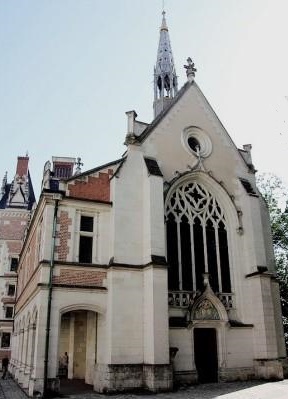 The Saint-Calais chapel with the chateau complex at Blois was once the private place of worship for Louis XII and Anne of Brittany and you pass under their royal monograms as you enter.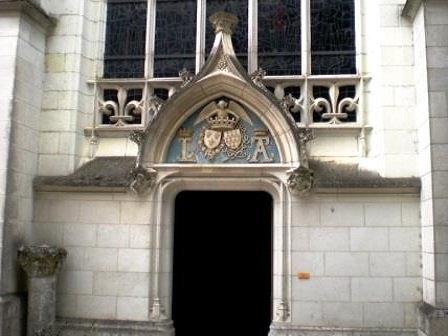 The chapel was built in the 16th century during Louis XII's reign but all that remains of the original larger place of worship is the choir.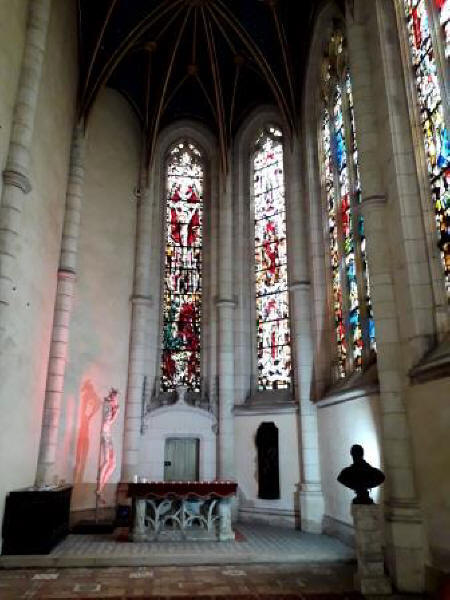 Even this however has undergone many changes including having floors added in the early 19th century when the chateau was used as barracks. It fell to nineteenth century architect Felix Duban to recreate it as best he could while overseeing the renovation of the chateau buildings. The original stained glass was lost during the 2nd world war to be replaced by the current windows by Max Ingrand completedaround 1957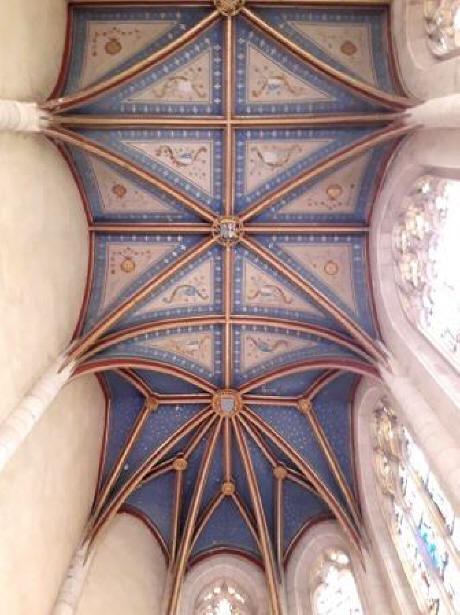 Its beautiful gilded ceiling was redone as recently as 1990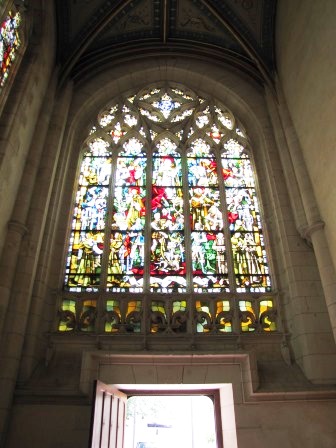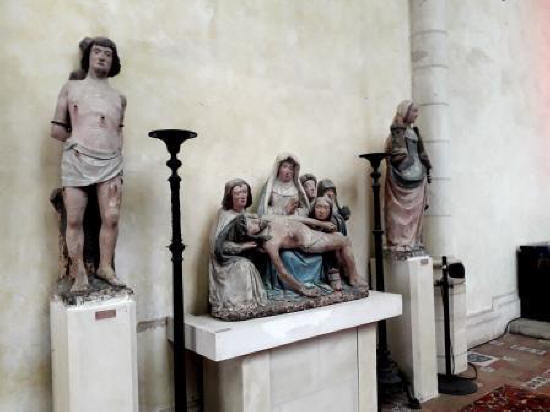 Where's Joan?, no statue but...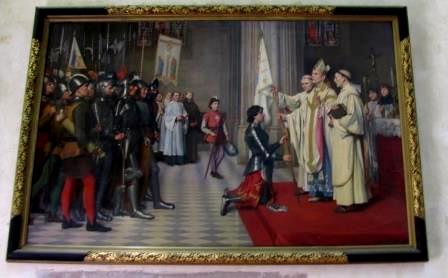 she is portrayed receiving her standard before leaving to undo the siege of Orleans, in a large painting hanging in the chapel as well as in the widows of Max Ingrand which also portray the the dedicated Saint Calais as well.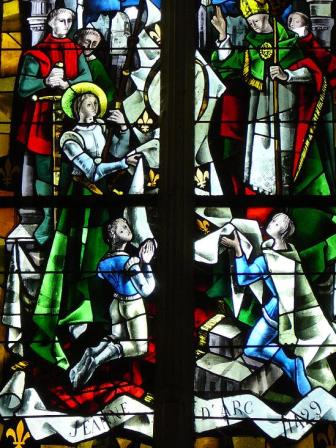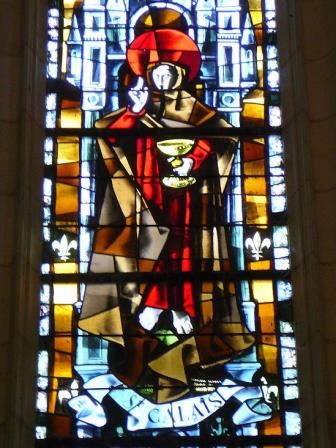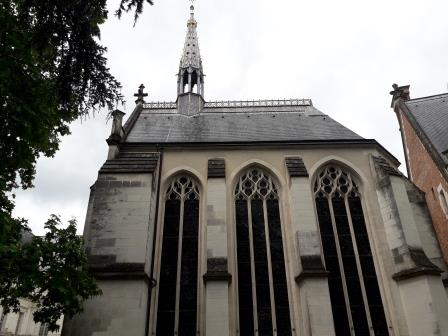 The chapel can be found tucked behind the LouisXII wing of the chateau.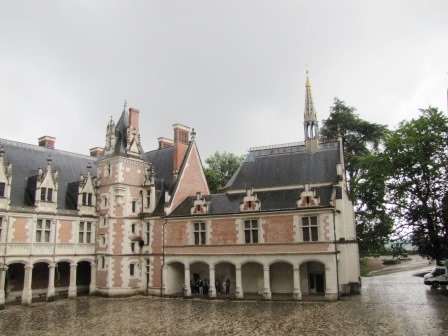 "Author: Jim Craig"