From Terminal 1 or 3 you'll need to make your way to the CDG VAL (Véhicule Automatique Léger) shuttle train by following the signs, over to Terminal 2.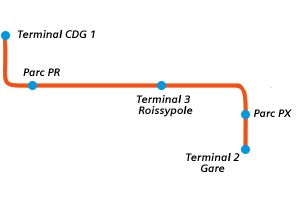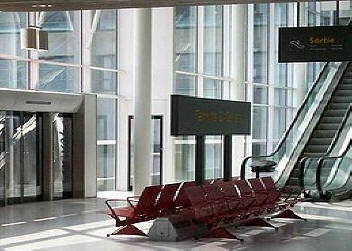 As you can see from the above route the shuttle goes from terminal 1 to 3 to 2 ,with car-park stops in between ,so don't panic as you approach 3 - stay on!
At terminal 2 you'll arrive very close to the train station.

By following the signs you will arrive at the station area on level 4,here you should find the Sheraton hotel (see plan below ) - if you do you'll know you are in the right place! There is also a bank on this level so its a good place to get some euros plus it will also give you a chance to check out you credit card as in France you normally need a 'smart chip enabled' credit card for purchases.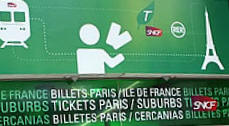 Descend to Level 2 where you will find the ticket office for the station. The office is split into two sides, one side for tickets for Paris trains (RER B) and the other side for intercity Grandes Lignes trains tickets, which includes TGV trains to the Loire valley.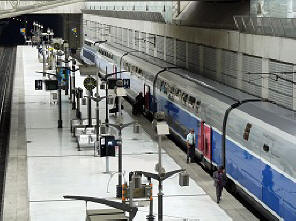 The automated ticket machines here can be used to collect your TGV tickets that you purchased on the internet - but you must use a 'smart chip enabled' card - and it must be the card you used to purchase them originally! You will also need your 6 letter booking reference from your booking confirmation -so have it handy.
Once you have your tickets you then descend to Level 1 -remember the station is split into two distinct sides, one for RER suburban trains (for Paris city centre), the other, the one you want, is for the TGV high speed intercity trains, which travel to destinations in the Loire valley.
Note: You will see signs saying 'Aeroport Charles de Gaulle 2 TGV' but this does not mean you have arrived at the TGV platforms as this is just the general name for the station.
From Terminal 2: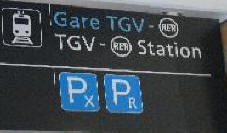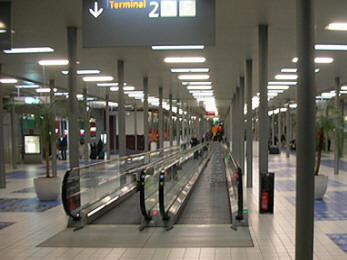 The station can be reached from Terminal 2 locations (Halls) by walking/walkways (quite long) or using the free airport bus Aeroports de Paris N1. You will find signs as to how far you are away from each of the other locations and the station within terminal 2. Once you arrive at the station at level 4 just follow procedure as above.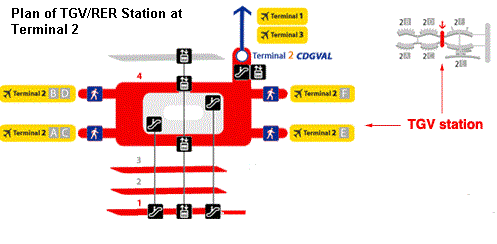 TGV/RER station is underneath Terminal 2 (between terminals 2C/2E and 2D/2F).
Platforms are on level 1 while SNCF ticket purchase office / informations are available at level 2.
Access to terminal buildings and CDG VAL shuttle train station is at level 4
Level 5: Hotel shuttle bus shuttle lines N1 and N2

Level 4: Pedestrian access to Terminal 2 and the CDG VAL.

Level 3: Transit Level

Level 2: Ticket information and sales & ticket offices and vending machines

Level 1: Access to the trains, remember there is a separate sides for TGV and the RER